By Anoushka Ratnarajah
When I first saw The Watermelon Woman, I was so completely taken by Cheryl Dunye's quest to uncover the hidden history of the titular character, a Black actress who became popular through the ubiquitous mammy roles of the 1930s, that I was genuinely shocked by the eventual reveal that the Watermelon Woman, aka Faye Richardson, wasn't real. Invented by Dunye, Richardson is a symbol of a lost Black queer archive inaccessible to future generations of Black queer filmmakers who must build a cinematic canon on the foundations of a dominant white imagination that has limited and erased Black stories.
When The Watermelon Woman came out 20 years ago, it was the first feature by and about a Black lesbian. A cutting-edge work at the height of the culture wars, it won the Teddy Award at the Berlinale as well as Best Feature at Outfest LA. Dunye made the film on a tiny budget of $300,000, a portion of which came from the National Endowment for the Arts. Michigan Republican Pieter Hoekstra tried unsuccessfully to get his colleagues in Congress to deduct Dunye's $31,500 grant from the NEA budget, arguing that the organization was funding a series of gay and lesbian films that "most Americans would find offensive" and referring to The Watermelon Woman specifically as "patently offensive and possibly pornographic." The film is still revolutionary in the ways it depicts race, gender and sexuality, and is especially unique in its critique of film as an industry and artistic form. Far from being essential only to the history of Black or queer cinema, The Watermelon Woman is an invaluable classic within the broader film canon, holding the whole industry accountable for the ways it has tokenized and erased Blackness.
The opacity of Black cinematic history plays a huge role in this film, but so do the limits of the lesbian, queer and women's history. Who has access to representation, who has access to archives, are questions Cheryl (the film's main character and its director) confronts again and again. On a trip to the Center for Lesbian Information and Technology (or C.L.I.T., a delightful parody of the Lesbian Herstory Archives), Cheryl finds the organization helmed by white lesbians, who haphazardly store their Black lesbian material in disorganized boxes. Sarah Schulman amusingly plays a frazzled member of C.L.I.T. who unceremoniously dumps photos and papers on a table and panics when Cheryl attempts to document images of Faye Richardson with her camera. "These are confidential!" she cries out. Even in an anarchist archive, Black queer women are barred from taking ownership of their own history. On this occasion, white women serve as the barrier.
White women are also shown policing Black women through personal and professional relationships, like the one Cheryl uncovers between Faye Richardson and her white lesbian director Martha Page. Faye accesses mainstream Hollywood films through Martha, who refuses to cast her in anything other than a subservient role. In one movie, she appears as the bereaved, darker-skinned sister of a light-skinned woman attempting to pass as white. "Why can't I choose to live in their world?" the sister cries, and Richardson slaps her, a puff of white powdered makeup flying off her face. Proximity to whiteness can often afford people of colour of many races upward class mobility, but always at the expense of having to cater to that whiteness, at the risk of losing spaces and privileges that are contingent on obeying a white narrative of your own experience. Echoes about passing pass through generations, appearing in the conversations Cheryl has with her best friend Tamara, especially when she starts dating a white woman, Diana, who is portrayed as something of a tourist, floating uncritically on her surety of her political goodwill and her "Black friends".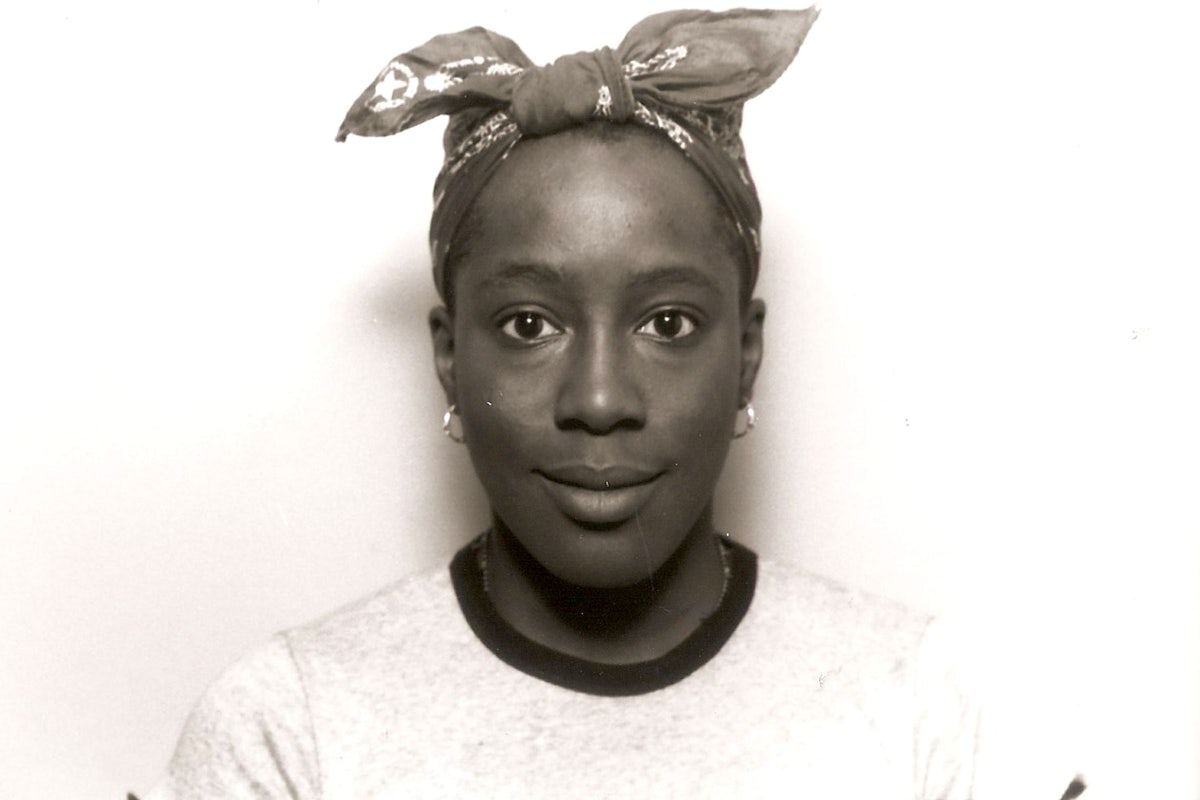 Another dubious white female ally is played by cultural theorist Camille Paglia (who has become increasingly problematic in queer academic and activist circles given her views on trans people and her strange biologically essentialist views on sex and gender). In this film, she parodies the narcissistic white feminist film theorist, nonsensically trying to appropriate Black culture to justify her racist views on white supremacist Black iconography. "Watermelon has the colors of the Italian flag, you know," she says. "Red, green, and white." She posits that Black theorists are overthinking when they argue that the mammy role is a problematic one, claiming instead that she is a goddess figure, one of fertility, one whose domesticity is empowering (thus completely ignoring the fact that these Black women and those they historically represented never had a choice about what kinds of roles they occupied, in or out of the house, because they were enslaved). The film critic, Martha Page, and Diana all exhibit the benign racism of white liberal women, whose acts of compassion and assurances of allyship are more about moral vanity than genuine respect.
The Watermelon Woman also charts the shifting geography of Black, queer Philadelphia through Cheryl's day-to-day life. In a particularly poignant scene, the Philadelphia PD harass Cheryl, mistaking her for a man, calling her a crackhead, and assuming she is carrying stolen goods (in fact, her own camera). The scene passes and is never addressed again; the harassment happens quickly, without cause. This is the injustice that Black people experience in America on a daily basis. The fact that the police interrupt Cheryl as she's exploring a once Black-owned business (now shut down, the building condemned) demonstrates how white supremacy interrupts and dismantles Black people's access to space and history. Cheryl's research reveals a complex and thriving Black and queer ecosystem in the city, one that has been continually shut down and displaced. The relocation of Black and queer bodies through gentrification never completely succeeds; Black and queer folk always find ways to rebuild and recreate. Despite the desire of white supremacy to control their lives and narratives, their resilience cannot be quashed, and Dunye's humour, genuineness and creativity in this film has that same spirit. She invents, reinvents, remixes, creating something new through fragments of the past and projections of the future.
In her search for Faye, Cheryl meets her life partner, June Walker, who emphasizes the importance of Black queer women telling their own stories. "If you're really in the family," she tells Cheryl, "you need to understand that we only have each other." Her message is urgent; Black lesbianism is something that is uniquely at risk and therefore precious. No one can speak to these stories better than Black queer women themselves. And Cheryl's kinship with Tamara, Faye and June is the most important part of the film, growing and shifting as she does. They feed her as much as she feeds them.
It's extremely rare to see a film defy narrative conventions like The Watermelon Woman. Its intimate and conversational style invites and challenges the audience through the thoughts and feelings of Dunye and her character of herself. Everything is framed through Dunye and Cheryl's modern, fractured understanding of her own history. The film continually interrupts our relationship to history and representation even through the framing of the camera—everything is cast through Dunye's own personal lens. Faye's films play on television but are viewed at a remove through Dunye's camera, a filter of distance that mirrors the lengths Dunye herself has to go in order to find her own Black lesbian predecessors. "Sometimes you have to create your own history," the end credits say. "The Watermelon Woman is fiction." As a Black queer woman, Dunye has limited access to her ancestry—so she must create relationships to it through her imagination. In the process, she develops something so embodied and emotionally resonant that it becomes indisputably real.
The Watermelon Woman screens on Monday, February 10 as part of our Black History Month series. This screening is co-presented with the Vancouver Queer Film Festival.